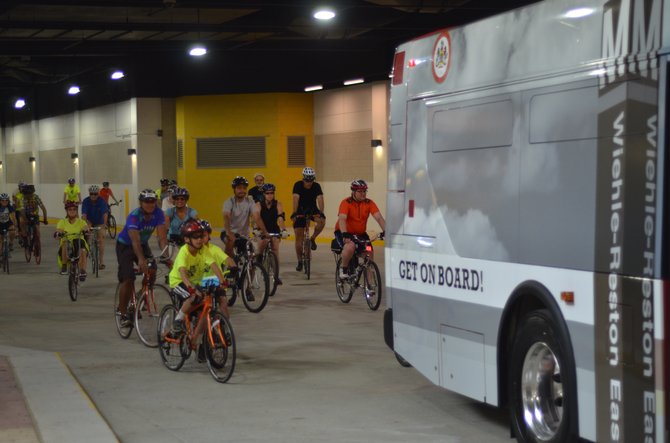 Bicyclists, including Supervisor Cathy Hudgins, biked to the ribbon cutting ceremony held in July at the Wiehle-Reston East garage. The garage bike room is secure and membership only. It includes fix it stations and air pumps for biker's convenience.
Stories this photo appears in:

Fairfax County holds open house at Reston garage.
Fairfax County held an open house at the Wiehle-Reston East Garage on July 19 to show potential Metro riders access and parking options.