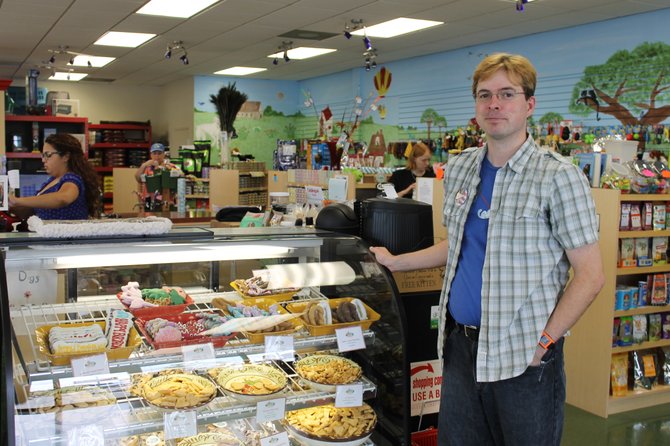 Matt O'Leary, an employee at the natural pet food store Felix & Oscar in Springfield, stands by the store's wide selection of fresh treats for dogs and cats.
Stories this photo appears in:

Felix & Oscar provide natural pet food.
Nikki Logan and Matt O'Leary, employees of Felix & Oscar, a natural pet food store in Springfield, admit that their pets probably eat better than they do sometimes. "With all of the processed and artificial stuff that's in fast food, I would definitely say yes," Logan said.