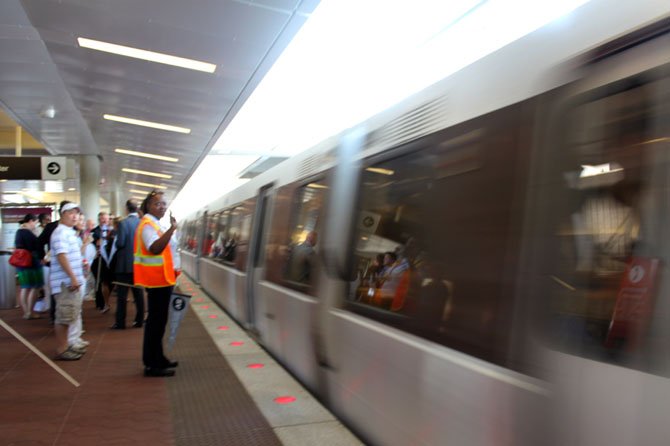 The first public Silver Line rail cars leave the Wiehle-Reston East station.
Stories this photo appears in:

No doubt about it: The Silver Line is a game changer for Reston.
I was kind of excited about the opening of the Reston (Wiehle-Reston East) Metro station on Saturday.

Weihle-Reston East to Largo Town Center.
After the speeches, after the ribbon-cutting, there was a mad rush to board the first publicly open rail cars that rolled on the Silver Line heading towards Tysons Corner.