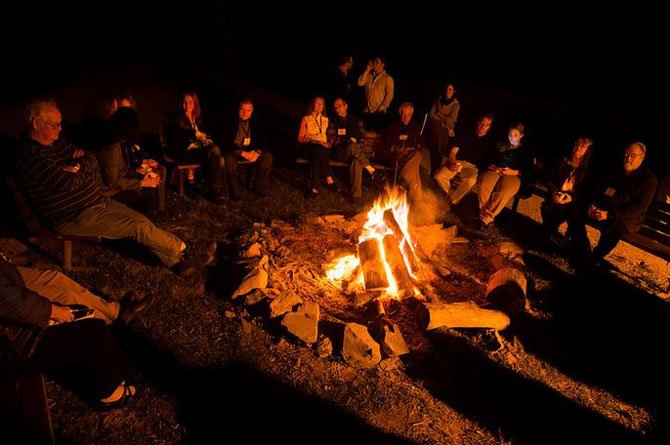 Guests enjoy a bonfire at last year's event.
Stories this photo appears in:
Event to commemorate 60th anniversary of Douglas' 1954 walk to save the canal.
Potomac residents owe a huge debt to Supreme Court Justice William O. Douglas for almost singlehandedly saving the C&O Canal. Douglas spearheaded a movement against a bill in Congress to destroy the C&O Canal to build a super-highway.