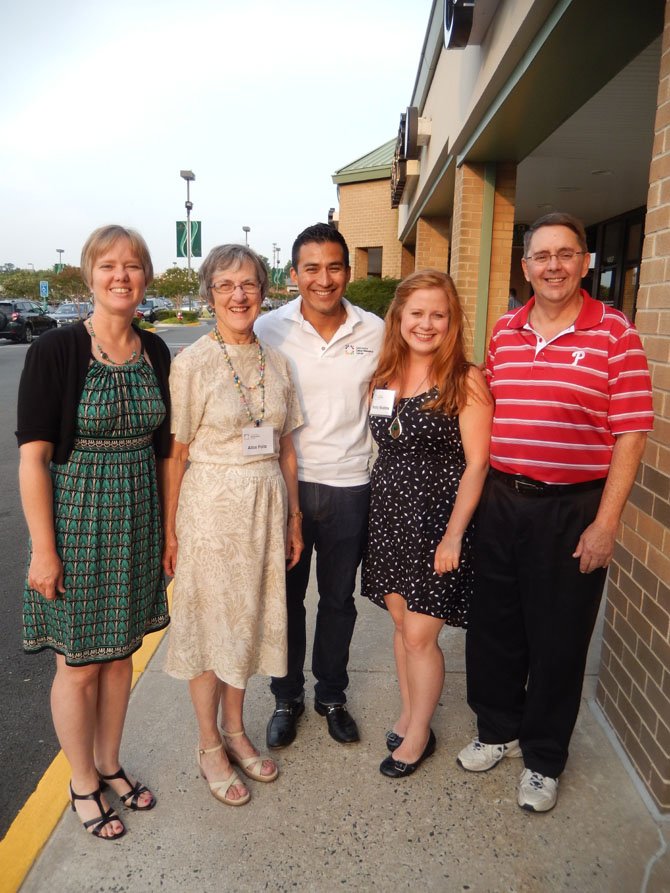 From left are Terry Angelotti, Alice Foltz, Roberto Fernández, Molly Maddra and Michael Frey.
Stories this photo appears in:

CIF celebrates its independent nonprofit status.
American Independence Day is July 4; but as far as the Centreville Immigration Forum (CIF) is concerned, Independence Day was last Friday, Aug. 1. That's when it became a full-fledged nonprofit, no longer under the auspices of Virginia Organizing.