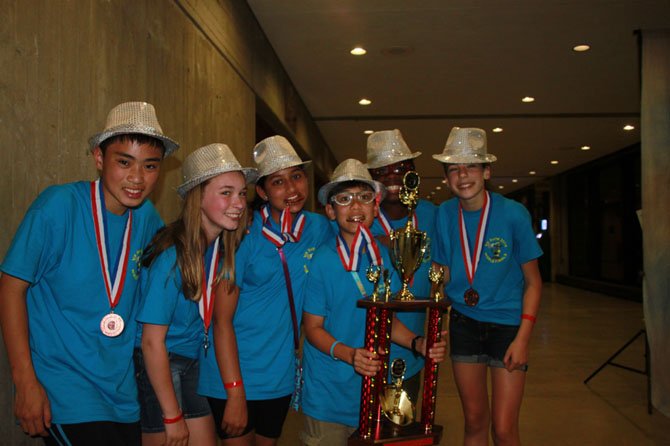 Nysmith OM Team: Chris Nguyen, Anika Schipma, Ilina Gobburu, Landon Poon, Maxwell Jones and Bryce Nabulsi celebrate third place finish at 2014 OM World Finals.

Stories this photo appears in:

Nysmith's Odyssey of the Mind places third in the World Finals.
On their third consecutive trip to the World Finals, Nysmith's Oddysey of the Mind Team came in third out of 836 teams at the competition held at Iowa State University.