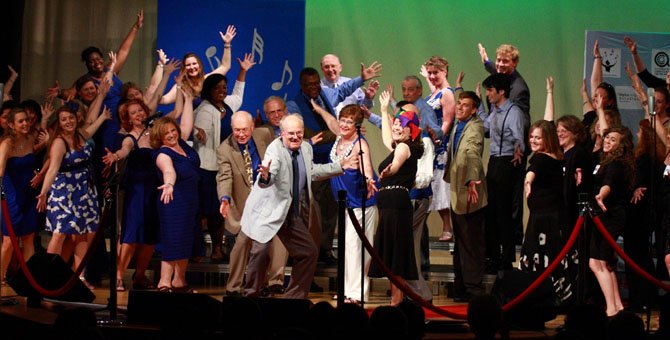 The Alexandria Singers, a high energy "Glee"-style show choir, will perform their "Road Trip"-themed spring concert June 20 and 21 at the First Baptist Church of Alexandria. For tickets or more information visit www.AlexandriaSingers.com.
Stories this photo appears in:

Alexandria Singers to present 'Road Trip' concert June 20, 21.
The year was 1975, when gas was $.57 a gallon, the top selling car was the Oldsmobile Cutlass and The Captain and Tennille's "Love Will Keep Us Together" topped the Billboard charts. It was also the year that 16 Alexandria residents got together to form the group known today as The Alexandria Singers.