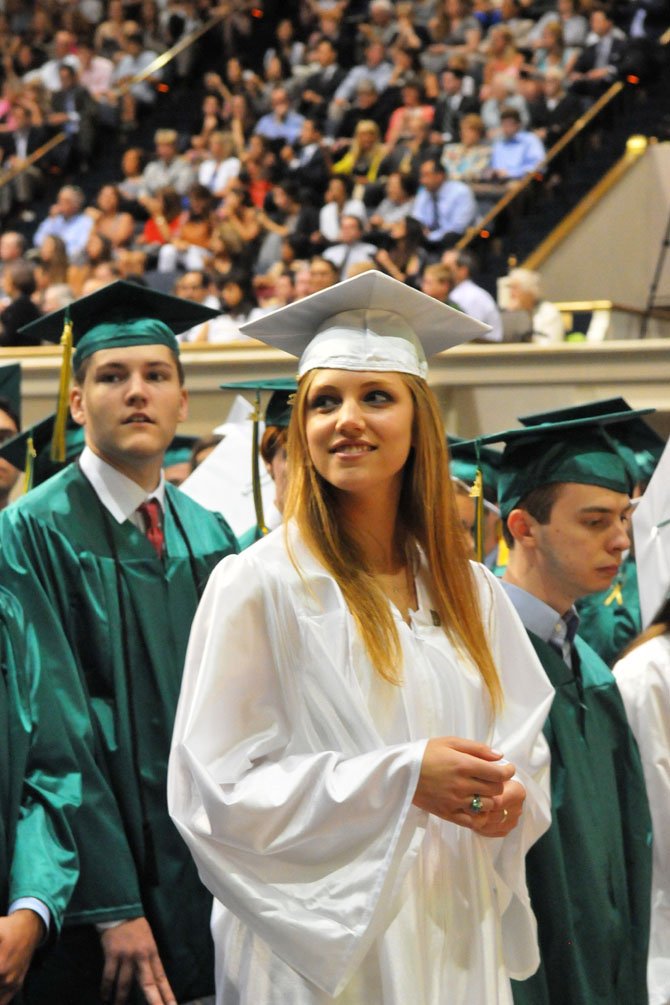 Entering the Hall the Langley High graduates scan the balconies looking for family and friends at the graduation ceremony on Tuesday, June 17.
Stories this photo appears in:
Welcome to the 2014-15 school year. The start of a new school year is always an exciting time for students, parents, and educators. Our dedicated staff has been working hard to prepare for another school year that builds on our tradition of excellence at Fairfax County Public Schools (FCPS).

Langley Class of 2014 graduates, remembering the two who died.
They said their goodbyes with a little bit of old and a little new.