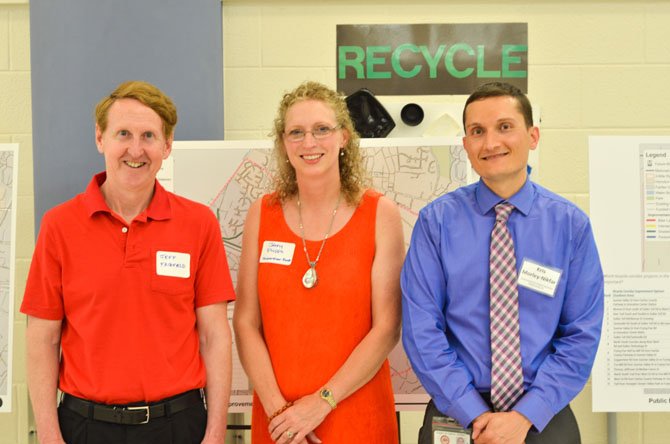 Herndon residents Jeff Fairfield and Jenny Phipps with Kris Morley-Nikfar, Transportation Planner with the Fairfax County Department of Transportation.
Stories this photo appears in:

Results of Herndon Metrorail Stations Study announced.
On June 18, a final public workshop was held at McNair Elementary School in Herndon to provide the results and final recommendations of the Herndon Metrorail Stations Access Management Study (HMSAMS) effort.