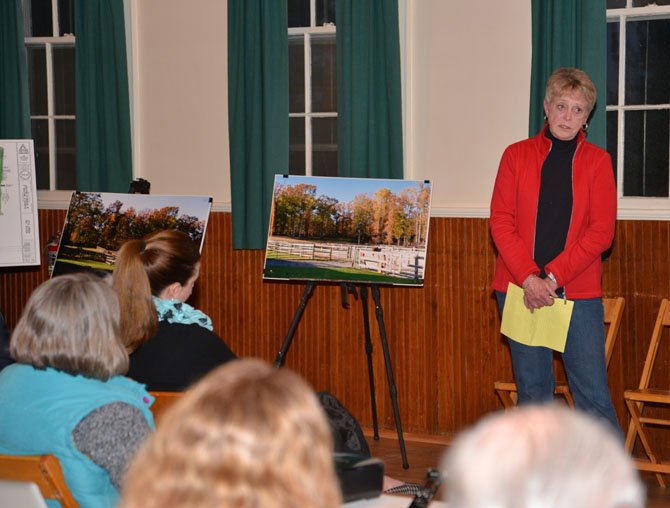 Supporter Karen Washburn gave a brief history of equestrian land use in Great Falls. Washburn, a long-time area resident, real estate agent, writer and local historian commented that the Great Falls area was sending out the horse riding business to other places like Loudoun County, dimming its reputation as a piece of Virginia horse country.
Stories this photo appears in:

Great Falls Land Use and Zoning Committee Hearing draws a large crowd.
It was standing room only at the Great Falls Grange assembly hall on Monday night, March 10 and occasionally emotions ran a bit high as residents and other interested parties turned out in force for the Great Falls Citizens Association Land Use and Zoning Committee's (GFCALUZ) hearing on a Special Permit application by the Molster family to operate a riding stable on their property at 815 Blacks Hill Road.