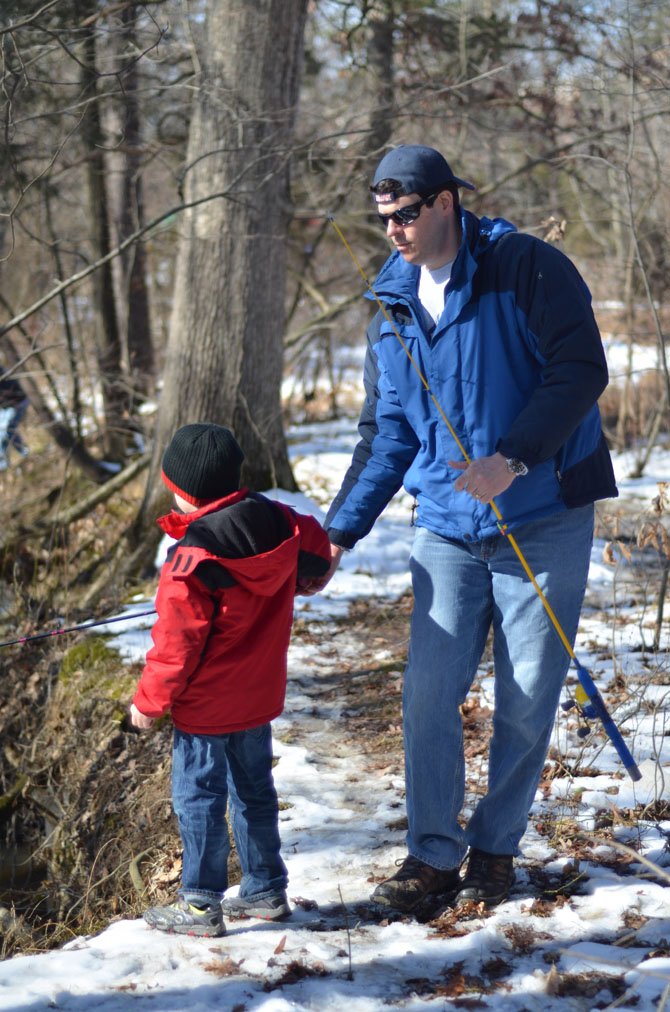 Greg Hayken, resident of Herndon, and his son Jackson ready their fishing rods for 2014 Herndon Trout Fishing Derby.
Stories this photo appears in:

Families fish at Sugarland Run Trail.
Beginning Saturday at 7 a.m. at Sugarland Run Trail in Herndon, parents and children arrived to participate in the annual fishing derby. The Town of Herndon's Parks and Recreation Department coordinated the event. Other volunteer groups assisting at the event included members from the Town of Herndon Fraternal Order of Police (FOP) Lodge 64 and Trout Unlimited. "This is our fifth time participating in this event," said George Paine, a resident of Reston and secretary of the Northern Virginia Chapter of Trout Unlimited (NVATU). Members of NVATU helped families clean and prepare the fish after they had been caught. NVATU is a diverse group of residents from the Alexandria, Arlington County, Fairfax County, and Prince William County, who enjoy fishing and associated activities to enhance fishing opportunities. The chapter holds regular meetings the first Thursday evening of every month at the Vienna Firehouse, in Vienna.