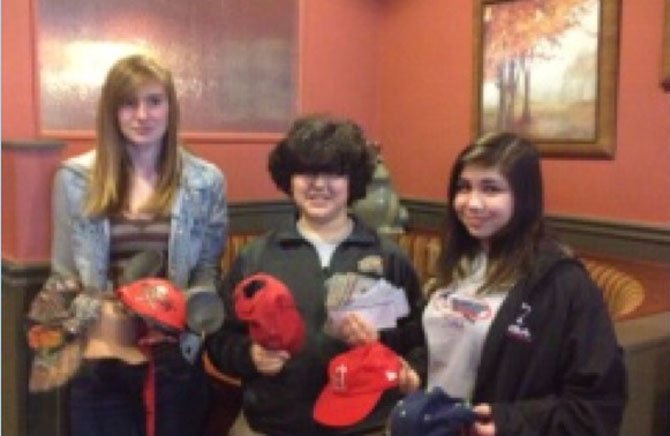 Washington Irving Middle School students raised over $1300 for their service learning project for Ellie's Hats, a nonprofit group that was started when Ellie, a kindergartner who goes to school in Fairfax, found out last year she had leukemia and started undergoing chemotherapy.
Stories this photo appears in:

Washington Irving Middle School eighth grade students, Alexandra Belk and Alana and seventh grader, Stephen Goodwin raised over $1300 for their Service Learning Project for Ellie's Hats. The eighth project, needed to include at least 15 hours each, and had to benefit their schools or community and they decided to choose a project that helped both.