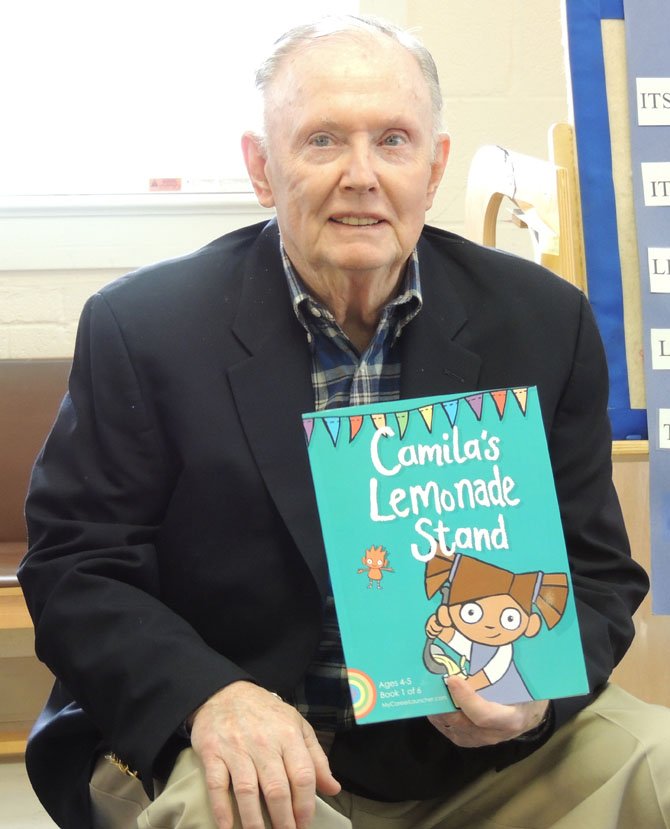 Author Brian Cunningham discusses why he decided to write "Camila's Lemonade Stand" to Potomac Nursery School 4-year-old students.
Stories this photo appears in:
"Camila's Lemonade Stand" author visits Potomac Nursery School.
"If you could start your own business — any business you wanted, what would you choose?" asked teacher Barbara Haas to her class of 4-year-olds at Potomac Nursery School. The question prompted answers from the children of "I would have a business where I could take care of animals" to "I would want to make delicious food for people." Some wanted to become home builders, doctors or fire-fighters; others wanted to become lawyers to help other people.