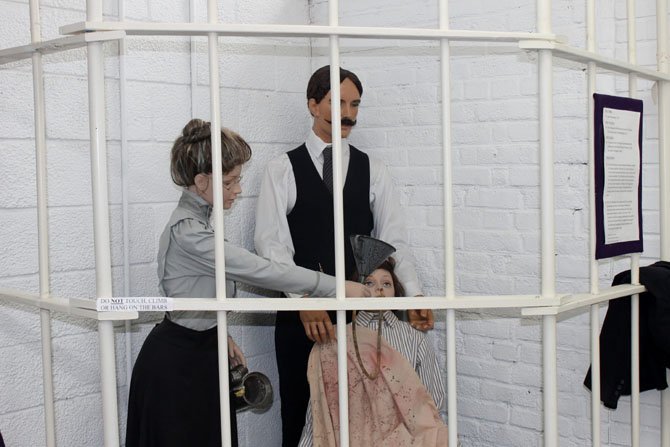 The Workhouse Prison Museum in Lorton, located on the campus of the Workhouse Arts Center, provides a glimpse into the bravery of the suffragists who were imprisoned there in 1917. In the exhibit pictured above, a suffragist is force-fed by prison guards.

Stories this photo appears in:

Workhouse Prison Museum details the women's suffrage movement.
March may be designated as Women's History Month, but the Workhouse Prison Museum, located in Lorton, is open all year long to those who wish to learn more about women's fight for the right to vote for more than just one month.