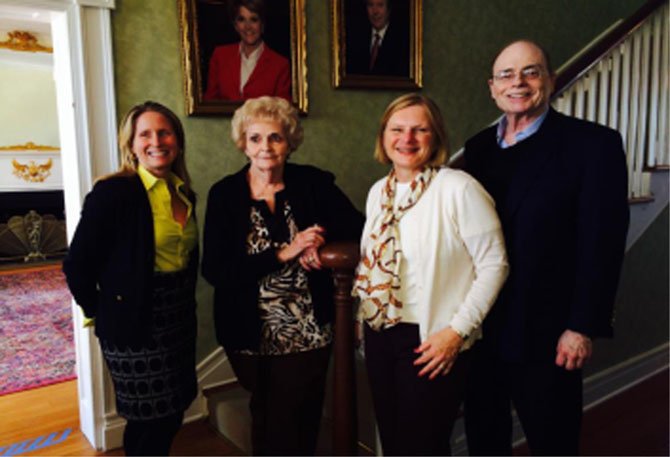 HBC Realty Group/Keller Williams Realty and specifically Karen and Andy Briscoe, Lizzie Conroy, Bill Detty and Molly Hockman supported the event. Pictured: Lizzie Conroy, Carolyn Miller, Karen Briscoe and Bill Detty.

Stories this photo appears in:
A beautiful warm spring day set the backdrop for a successful day of tours of Cornwell Farm on March 8. The tours of the historic home and grounds generated over $3000 for Lift Me Up's "Good Fences" project. The Lift Me Up! door prize was won by Janice Thrush of Great Falls. Ms. Thrush won a "Winner's Circle Package" from Lift Me Up! which includes a section of fence, a copy of Secretariat's Meadow, a Lift Me Up! hat/t-shirt and a Lift Me Up! calendar, a $200 value.