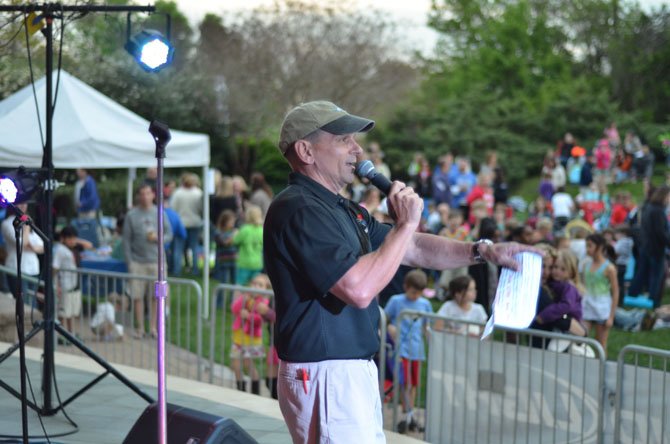 Doug Downer thanked event sponsors including Volkswagen for sponsoring the show. The Friday Night Live concert series is open to the public.
Stories this photo appears in:
20th year of Friday evening concerts at downtown Herndon.
Friday, May 2, the Town Green was full of families and visitors who came to attend the first Friday Night Live concert in the Town of Herndon. "It was a packed house, everybody is out having a good time," said Herndon Police Officer Henry "Hank" Ruffin. This popular concert series is held every Friday evening until Aug. 22. The band which begun this season was Love Seed Mama Jump. The concerts begin around 6:30 p.m. and end around 10:30 p.m. The Friday Night Live concert series is free to attend and is almost always held unless rain forces them to cancel.