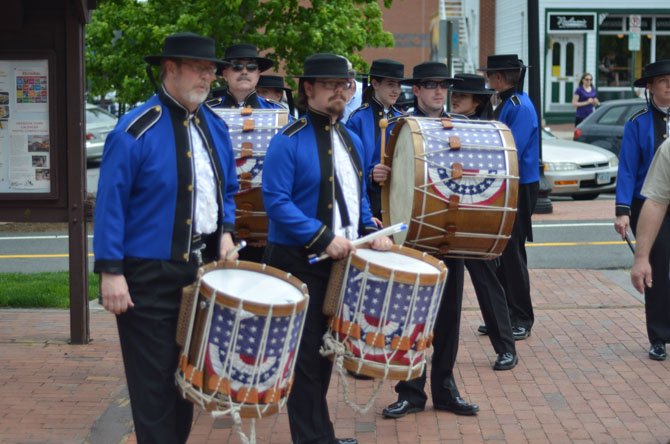 Members of the American Originals Fife and Drum Corps played in front of the Herndon Depot Station on Saturday, May 10 at noon. This show was to kickoff a fundraiser event sponsored by Potter's Fire.

Stories this photo appears in:

Fife and Drum Corp highlight fundraising event.
Members of Herndon High School (HHS) Band participated in the American Originals Fife and Drum Corps performance in a kickoff celebration for a fundraiser sponsored by local ceramics business Potter's Fire on May 10. The Potter's Fire Throwdown is a contest to challenge other businesses in Herndon to decorate their storefronts for the patriotic holidays from May 10 to the 4th of July. The business with the best decorations will win a trophy designed at Potter's Fire. Donations for the event will be divided between The Fisher House Foundation and The Pride of Herndon Marching Band. "Every dime will be going back to charity," said Mike Faul, owner of Potter's Fire.