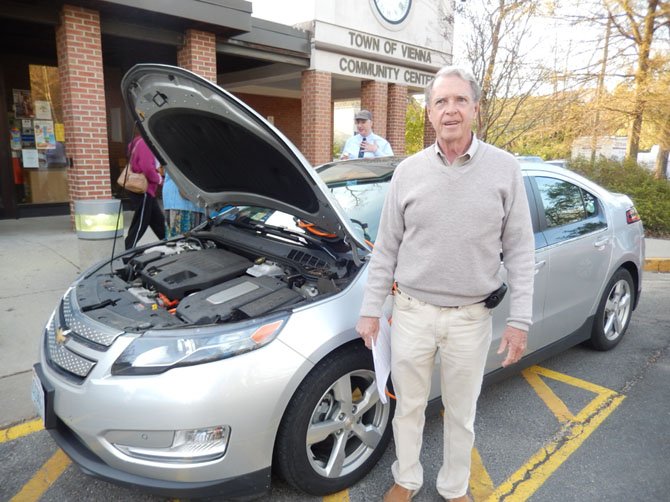 Dennis Dineen with his electric-hybrid Chevy Volt.

Stories this photo appears in:

Visitors flock to Vienna's sixth annual Green Expo.
The Vienna Community Center recently hosted the sixth annual Green Expo, in which some three dozen, earth-friendly exhibitors showed those attending how to achieve a green lifestyle. There were spiffy cars that use alternative fuel, plus people providing information about everything from water conservation to ways to protect the environment, how to recycle and even opportunities to go on eco-adventures.