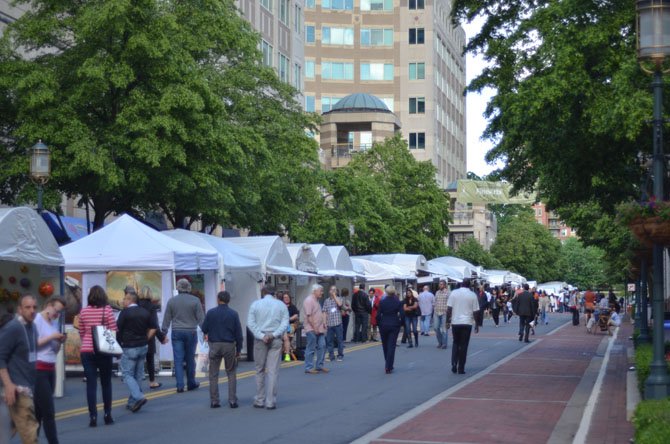 The streets of Reston Town Center were full of visitors seeing the booths displaying the crafts and works of artists from May 16 to May 18.

Stories this photo appears in:

Signature local art event enriches community life.
"I think the opening night could not be better," said Derryl Harris, a board member of Greater Reston Arts Center (GRACE). Harris attended the Friday opening night event for the Northern Virginia Fine Arts Festival. The festival, an annual event produced by GRACE, is a competitive, juried, outdoor event showcasing some of the finest contemporary fine art and craft. Each year the Festival features over 200 skilled artisans who utilize both traditional and unconventional materials and techniques to create, hand-crafted, original works of art available for purchase. The diversity of fine art and fine craft at the Festival, now in its 23rd year, ensures there were many tastes. A highlight of the Festival is the opportunity to interact directly with the artists.