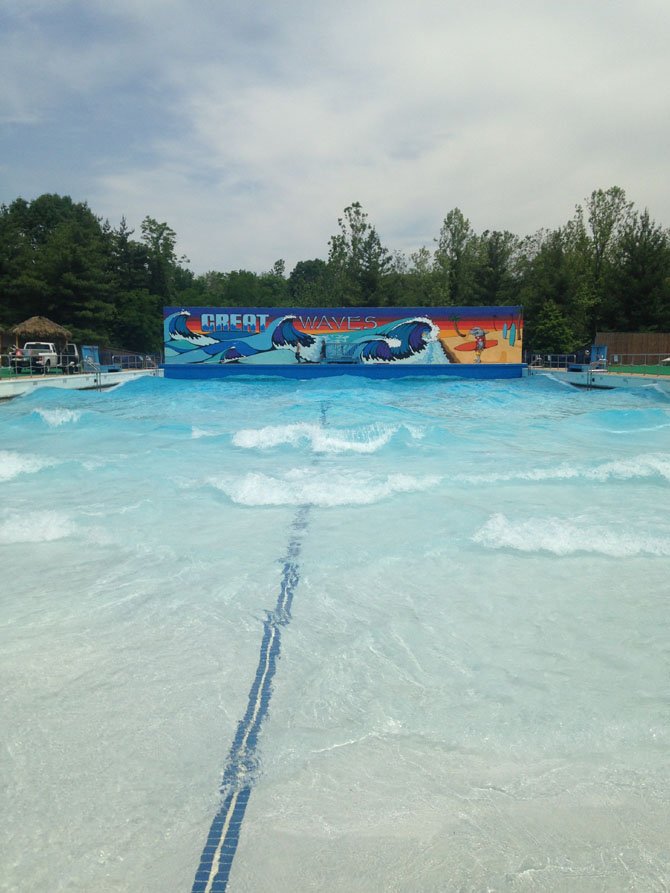 Small waves crash in the shallow end of the wave pool, while big 4-foot rolling ones form at the eight-foot deep end.
Stories this photo appears in:
This summer, cool off with the family at Great Waves Waterpark.
Great Waves Waterpark is a summer fun must-do. Between the water slides, the Kids Zone, and the Wave Pool, Great Waves offers something for everyone in the family to enjoy.