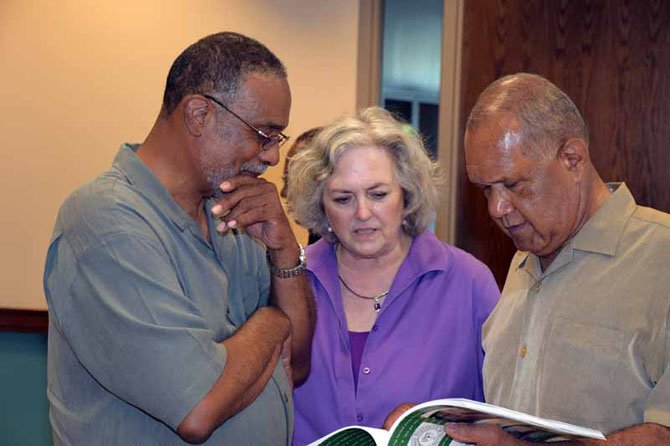 At a reception at Wakefield on May 22, Clayton Powell, Conchita Mitchell and Larry Randall look at "Integration of Wakefield Highs School" that Mitchell co-authored.
Stories this photo appears in:

Book features stories of 21 African-American Wakefield students.
Today, there are more blacks than whites at Wakefield High School, but 60 years ago, Wakefield was a segregated high school without any black students. According to Arlington Public Schools' statistics as of Oct. 30, 2013, white students make up only 16.6 percent of the total student body while black students account for 23.9 percent.