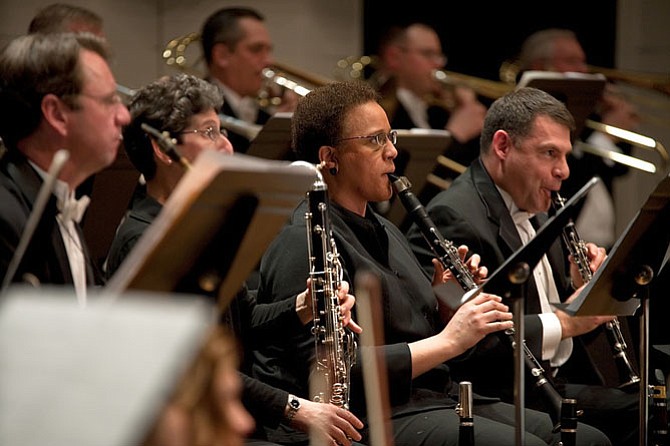 Fairfax Symphony Orchestra musicians.
Stories this photo appears in:

Fairfax Symphony Orchestra presents "I'll Be Seeing You."
It was a golden age for popular music, even as the guns of war were loudly sounding. It was the era of music by Gershwin, Kern, Carmichael, Ellington done up to perfection by touring Big Bands. It was a time when some couples danced together and others kept in touch by letter with return address from far-away places in Europe or the Pacific.