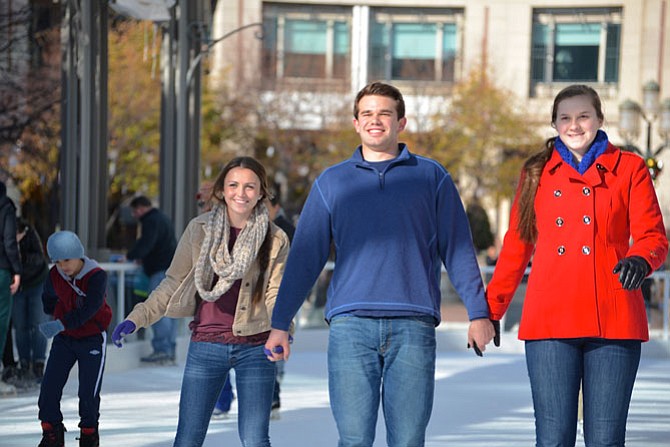 From left -- Rylee McKeon, James Drasbeck and Caroline Drasbeck from Great Falls, decided that literally sticking together was the best way for everyone to stay upright on the ice. Their theory seemed to work.

Stories this photo appears in:

Meteorologists around our region have been gleefully talking about the earlier-than-normal return of Polar Vortex-like weather for weeks, but the forecast for the Reston Town Center Ice Skating Pavilion this past weekend was appropriately chilly, with brilliant blue skies overhead, holiday decorations all round, and buckets of fun on the ice.