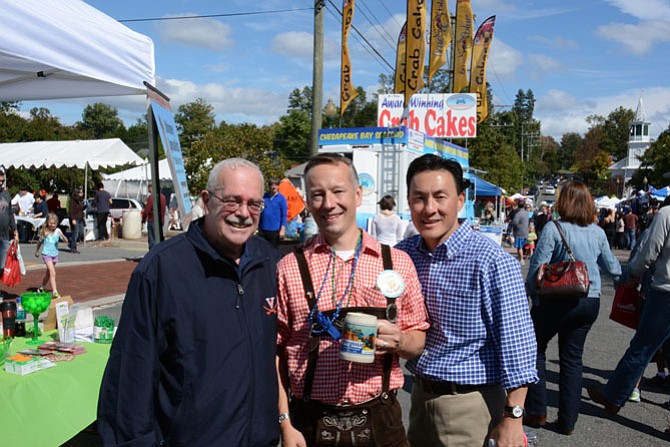 The 11th District incumbent Gerry Connolly (left), Burgermeister Greg Burkheart of Vienna (center) and Delegate Mark Keam practice their Deutsche at Vienna's Oktoberfest celebration.
Stories this photo appears in:

Local academics following the 11th Districts race say there's really no substitute for the strength of incumbency.
Despite low public opinion of President Obama and a minimally productive Congress, representative Gerry Connolly has plenty going for him as the incumbent seeking re-election in Virginia's largely democratic 11th district.