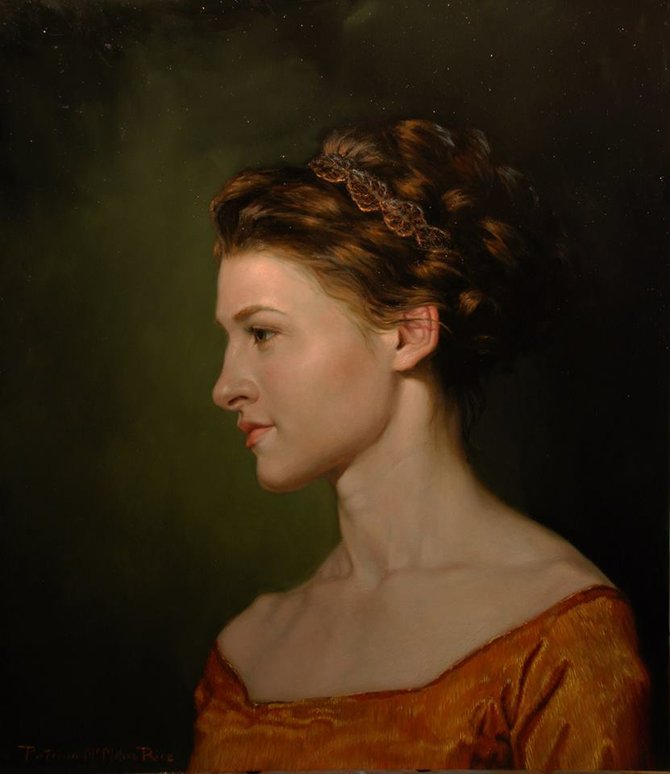 "Lauren" (oil on copper) by Patricia McMahon Rice won second place in the ArtSpace Herndon 6th Annual Expressions Portrait competition held in 2014. ArtSpace Herndon is located at 750 Center Street, Herndon, VA.
Stories this photo appears in:

ArtSpace Herndon Portrait Exhibit kicks off ArtsWeek Herndon.
Finalists were recognized at the ArtSpace Herndon Expressions Portrait Exhibit during the Saturday, Oct. 11 artists reception. The art exhibit displays more than 20 portrait pieces composed by 18 artists.