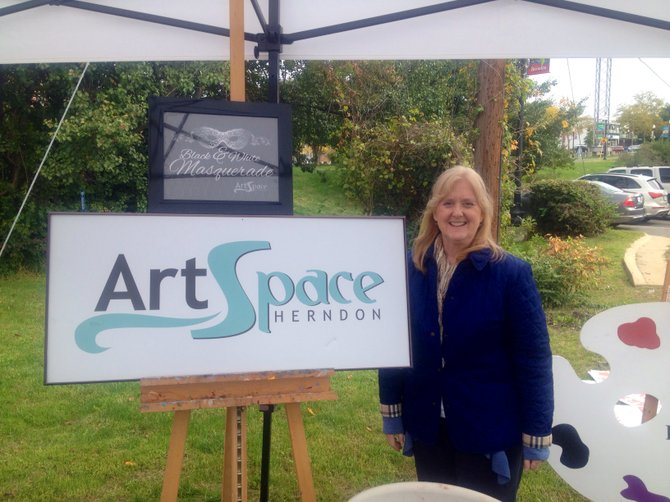 Herndon resident Robin Carroll, a member of the Board of Directors for the Herndon Foundation for the Cultural Arts, helped coordinate the 2014 Herndon Fine Arts Festival.
Stories this photo appears in:

ArtSpace Herndon Portrait Exhibit kicks off ArtsWeek Herndon.
Finalists were recognized at the ArtSpace Herndon Expressions Portrait Exhibit during the Saturday, Oct. 11 artists reception. The art exhibit displays more than 20 portrait pieces composed by 18 artists.