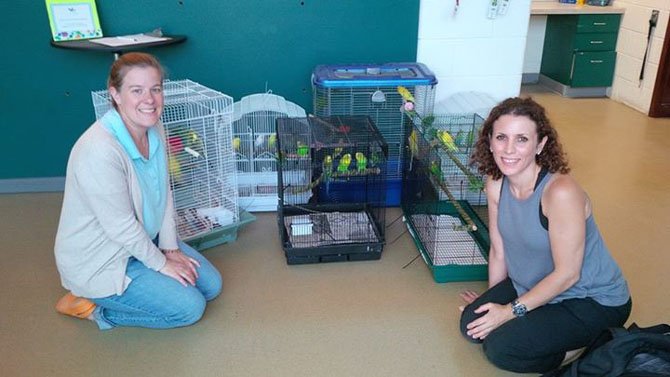 The Animal Welfare League of Alexandria's Director of Animal Care Abbie Hubbard (left) and veterinarian Kim Danoff of Marden's Ark Refuge in North Carolina, with birds captured from a house in Del Ray.
Stories this photo appears in:

... as birds multiply in home.
All's quiet now at the bungalow in Alexandria's Del Ray neighborhood, except for the occasional squawk of an exotic bird called a cockatiel.