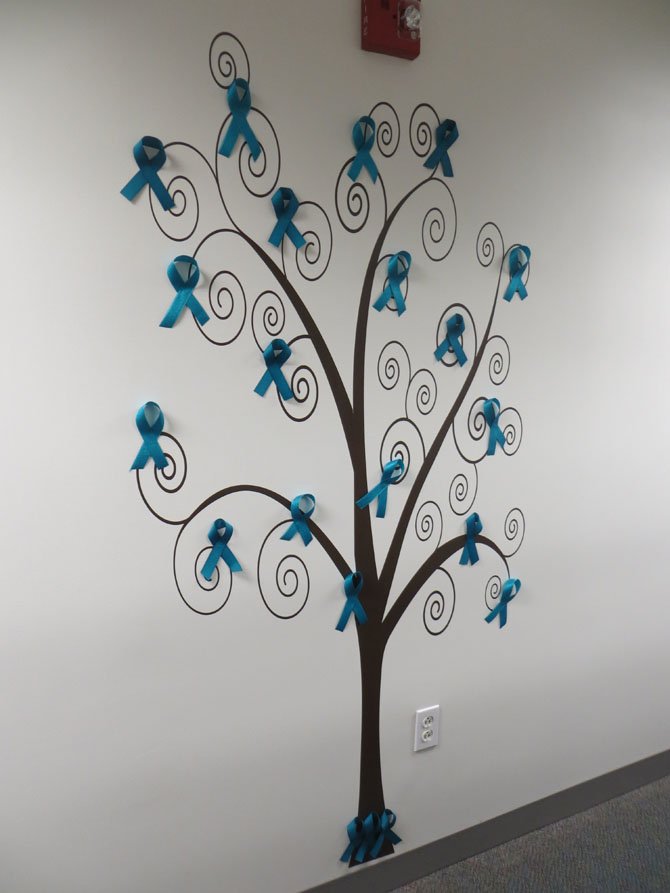 An image of a tree on the wall of the city's Department of Community and Human Services displays ribbons to honor the victims of domestic violence.
Stories this photo appears in:
City officials draw attention to domestic abuse.
Every year, there are around 400 cases of domestic violence in Alexandria where the police can make an arrest. The city's hotline for reporting domestic abuse or sexual assault receives nearly 2,000 calls.