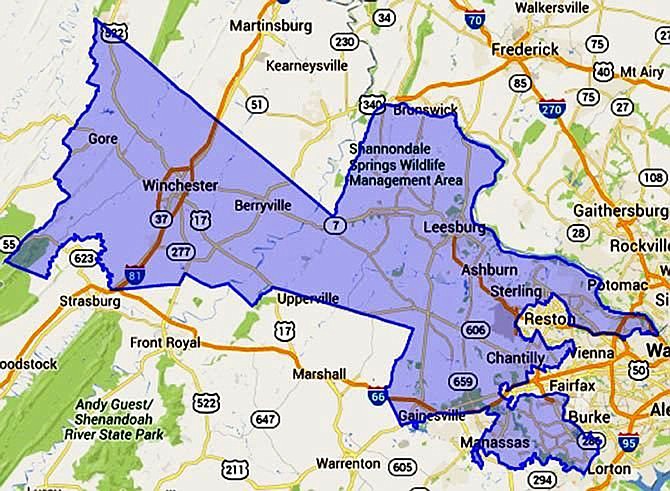 Virginia's sprawling 10th district, originally created in 1952, stretches from inside the Capital Beltway in northern Virginia west to the Shenandoah Valley.

Stories this photo appears in:

As 10th District race heads into homestretch, Foust, Comstock continue to battle for voters.
The race to replace U.S. Rep. Frank Wolf (R) in Virginia's sprawling 10th district has been exactly what political prognosticators said it would be: one of the most watched, most expensive and most contested races in the 2014 midterm elections.