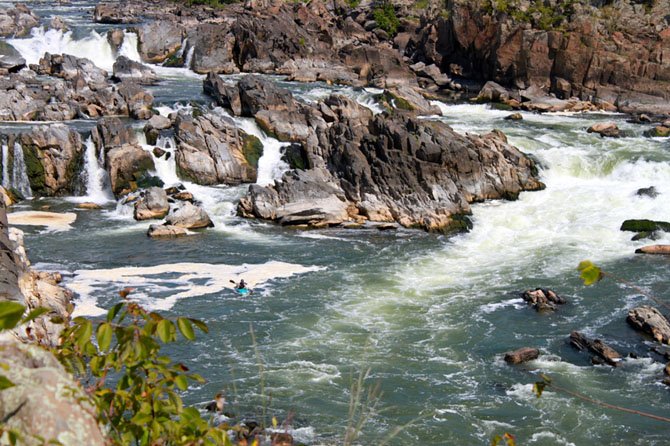 A kayaker paddles below the falls near an overlook at Great Falls Park.
Stories this photo appears in:

Drownings near Great falls Park are visitors, say experts.
Every year, a handful of people fall victim to the surging, powerful waters of the Potomac Gorge. According to experts, most accidents on the white waters near Great Falls Park are from visitors rather than experts kayaking or rafting the rapids.