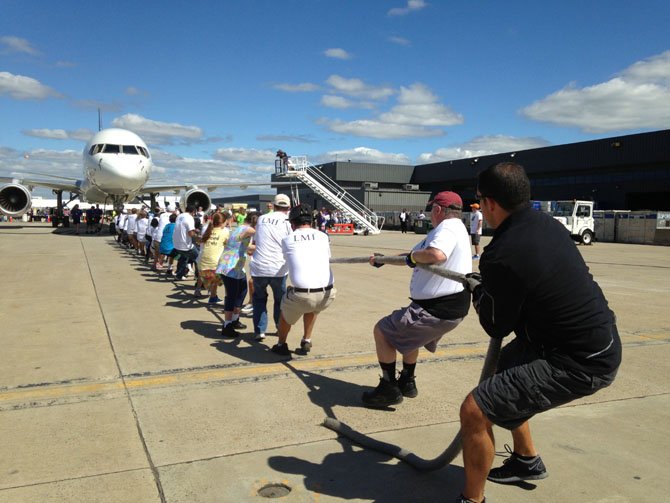 Teams of 25 will compete to see who can pull the airplane 12 feet the fastest.
Stories this photo appears in:
Be ready for just 'plane' fun at 24th Annual Plane Pull® benefiting Special Olympics Virginia.
The 24th annual Dulles Day Family Festival and Plane Pull will be held Sept. 17, from 11 a.m. to 4 p.m. at Dulles International Airport. All proceeds benefit Special Olympics Virginia.
Power of teamwork on exhibit at the 22nd Annual Plane Pull Sept. 20.
Looking for a great way to unite friends, family and coworkers in a common cause?