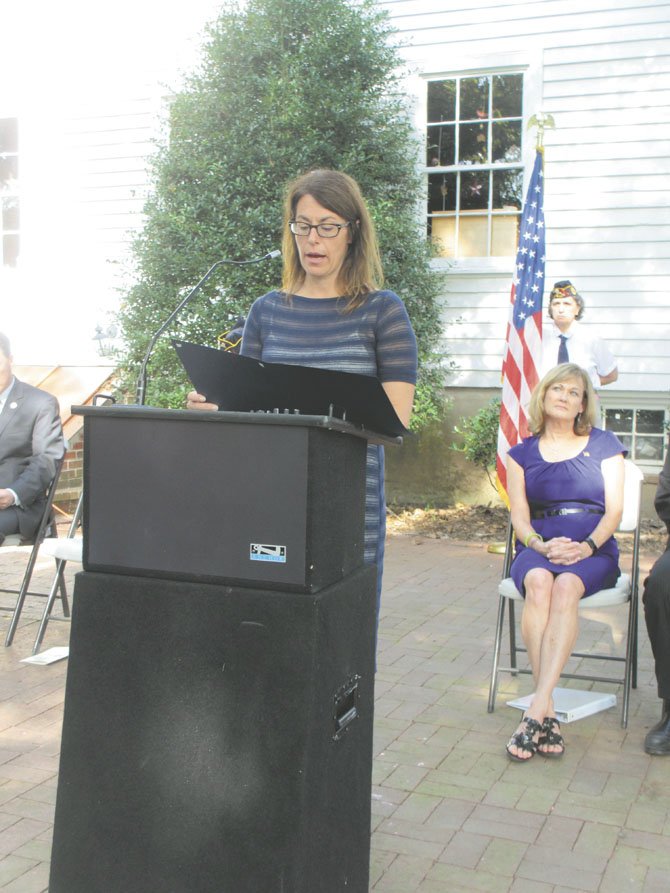 Mayor Laurie DiRocco, on behalf of the Town of Vienna, read the town's annual proclamation to "memorialize those whose lives were suddenly, without cause, and pointlessly taken from them on Sept. 11, 2001, and may they forever rest in peace and abide in our memories."

Stories this photo appears in:

American Legion Post 180 and Town of Vienna pay tribute to the lives lost on Sept. 11, 2001.
On Thursday, Sept. 11, 2014, the sky was bright blue, the air warm and crisp, the sun beamed. Much like the morning was in the D.C. area on Sept. 11, 2001.