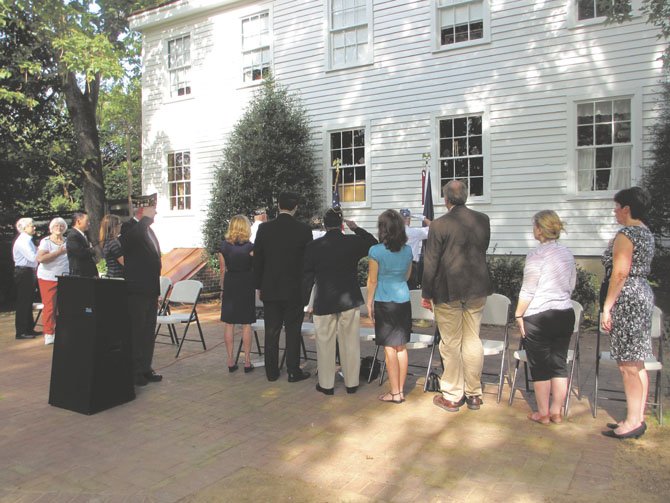 Elected officials honor the American flag as the Vienna Choral Society sang the National Anthem.

Stories this photo appears in:

American Legion Post 180 and Town of Vienna pay tribute to the lives lost on Sept. 11, 2001.
On Thursday, Sept. 11, 2014, the sky was bright blue, the air warm and crisp, the sun beamed. Much like the morning was in the D.C. area on Sept. 11, 2001.