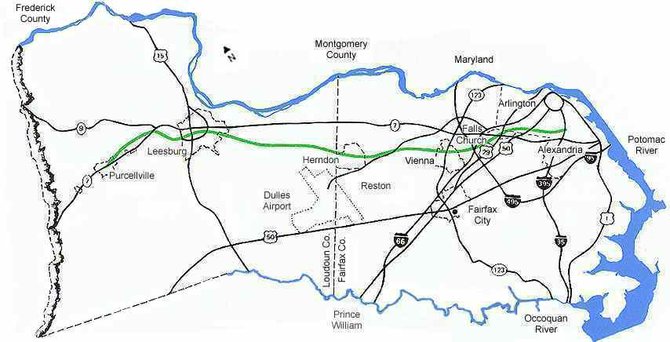 The W&OD Trail is owned and operated by the Northern Virginia Regional Park Authority and run from Shirlington near I-395 to Purcellville in Loudoun County. The trail has 45 miles of paved trail for walking, running, bicycling and skating.
Stories this photo appears in:

Herndon is first municipality to light a section of the W&OD trail.
Town of Herndon Mayor Lisa Merkel and the Herndon town council celebrated the completion of installation of lights along the W&OD trail with a ceremony on Tuesday, Sept. 9. The ceremony was held on the W&OD Trail near the intersection with Lynn Street in downtown Herndon, near the caboose.