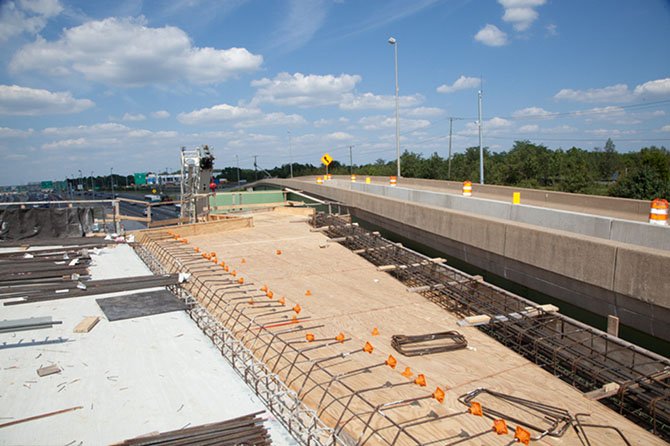 Looking north on the new ramp to the Fort Belvoir North Area, the flyover bridge will be linked to the existing HOV ramp to allow commuters from the NGA building to access the southbound 95 Express Lanes in the afternoon, as well as the northbound I-95 general purpose lanes. This ramp will be open when the 95 Express Lanes open in early 2015.
Stories this photo appears in:
The construction on the 95 Express Lanes is 90 percent complete and on schedule to open in early January 2015.