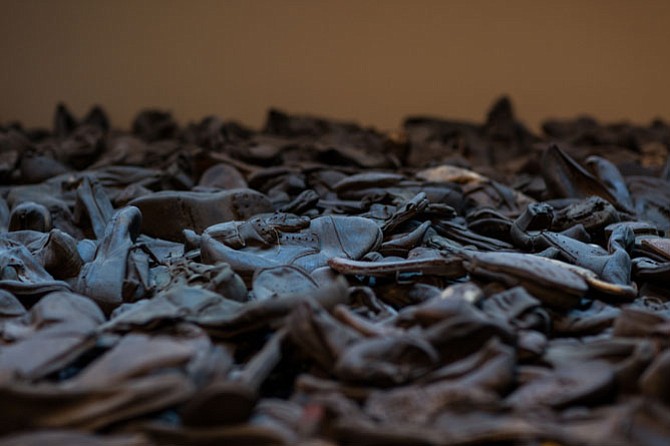 Shoes confiscated from prisoners at Majdanek, on loan from the State Museum of Majdanek, Lublin, Poland. Visitors frequently report that the sight and smell of the 4,000 shoes is the most searing memory from their time in the museum. The Belfer Teacher workshop equips teachers from around the country to teach the difficult subject of the Holocaust.
Stories this photo appears in:

Cristian Manoatl doesn't claim the most traditional approach to his own schooling when he was a McLean High School student.