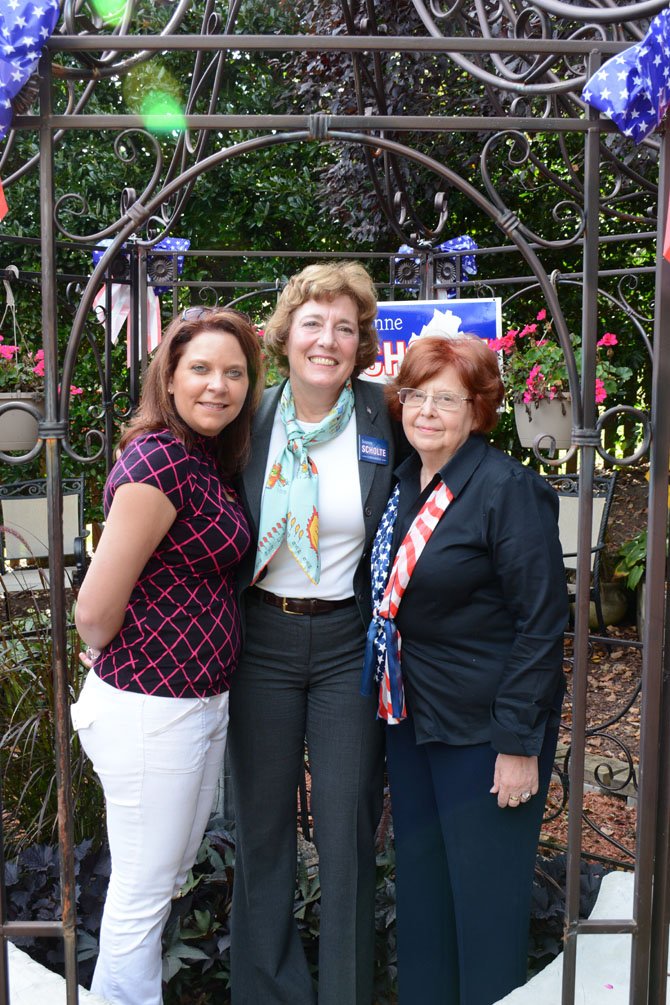 From left: Ann Juliano of Bristow, Suzanne Scholte of Falls Church and Janet Gorn of Montclair enjoy the late afternoon sun at a campaign event in Gorn's back yard.
Stories this photo appears in:

Local academics following the 11th Districts race say there's really no substitute for the strength of incumbency.
Despite low public opinion of President Obama and a minimally productive Congress, representative Gerry Connolly has plenty going for him as the incumbent seeking re-election in Virginia's largely democratic 11th district.
Suzanne Scholte knows she has her work cut out for her. "This isn't a race anybody's thinking is worth looking at," she said at a meet and greet event in Montclair last weekend. "I think it was described as 'Quixotic.'"