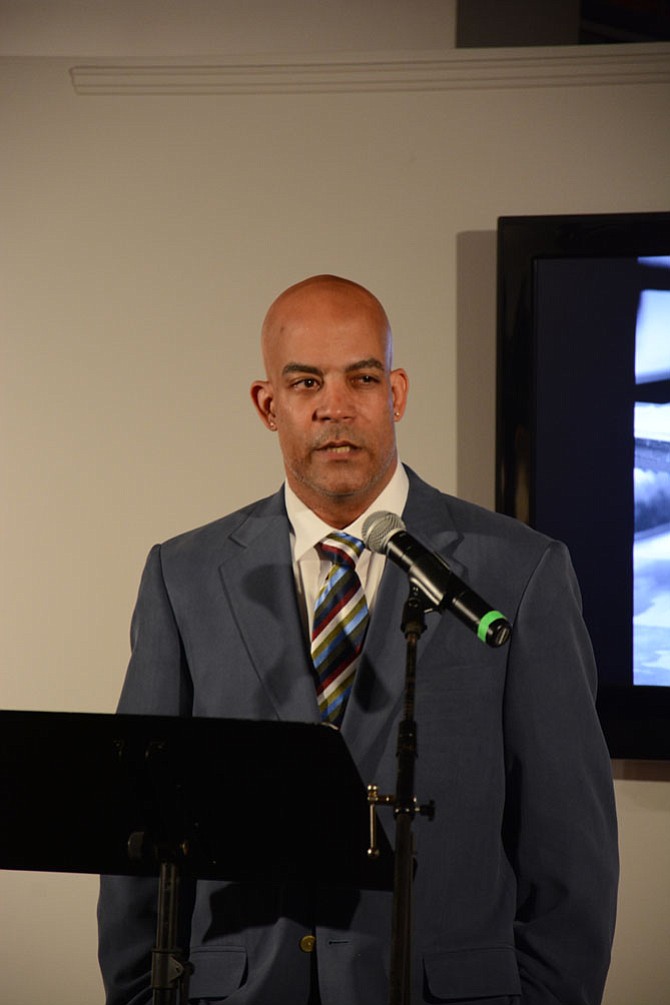 Lewis Walls shared a wartime experience he wrote out as part of the Warrior Writers workshop at the Workhouse Arts Center.
Stories this photo appears in:

"This is going pretty deep for me," said Lewis Walls. "But it's going to bring me a lot of closure too." Walls, a veteran stationed at Fort Belvoir, stood behind a spotlit music stand in front of an audience that filled the Vulcan Gallery of the Workhouse Arts Center in Lorton.