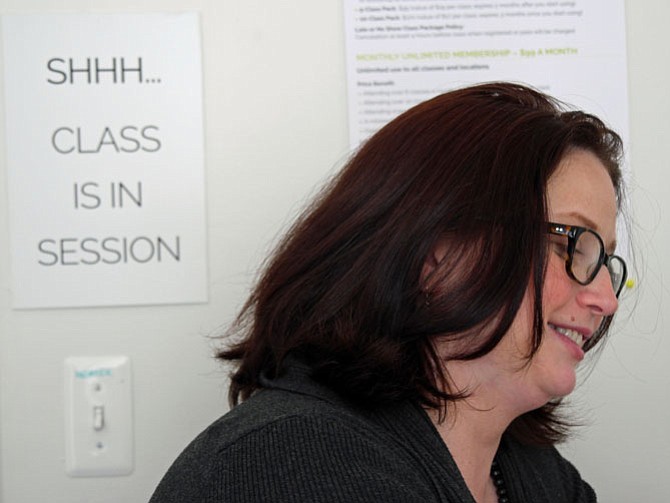 Paige Lichens, yoga instructor and director of operations at Mind the Mat, chats with students waiting for the Pilates Boot Camp to end and their 75-minute Flow 1 yoga class to begin.
Stories this photo appears in:

Laugh, dance and sweat—yoga combines it all.
The door opens and a crowd streams out the door clutching mats as Pilates Boot Camp is over. Smiles line the lobby waiting to sign in for the next class. Katie walks to the desk and stops to say hello. Paige Lichens, yoga instructor at Mind the Mat in Del Rey says, "Her husband just started."