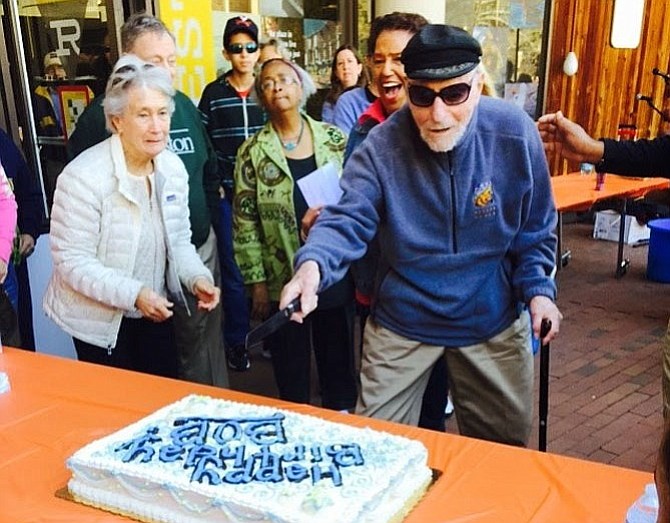 Bob Simon cuts the cake celebrating his 101st birthday on April 11, 2015.
Stories this photo appears in:

Reston founder's legacy remains immortal.
Paul Hartke invited Bob Simon on his pontoon boat on Lake Audubon when Simon was in his 90s. "He stood on the back of the pontoon boat and we revved the motor and he beamed, 'This makes you feel like a kid.' That's what kept him going I think.'"

Founders Day celebrates Reston's first 51 years and Simon's first 101 years.
After Bob Simon cut his 101st birthday cake, Jo Marshall and the band Natural Selection sang, "You're Still the One."