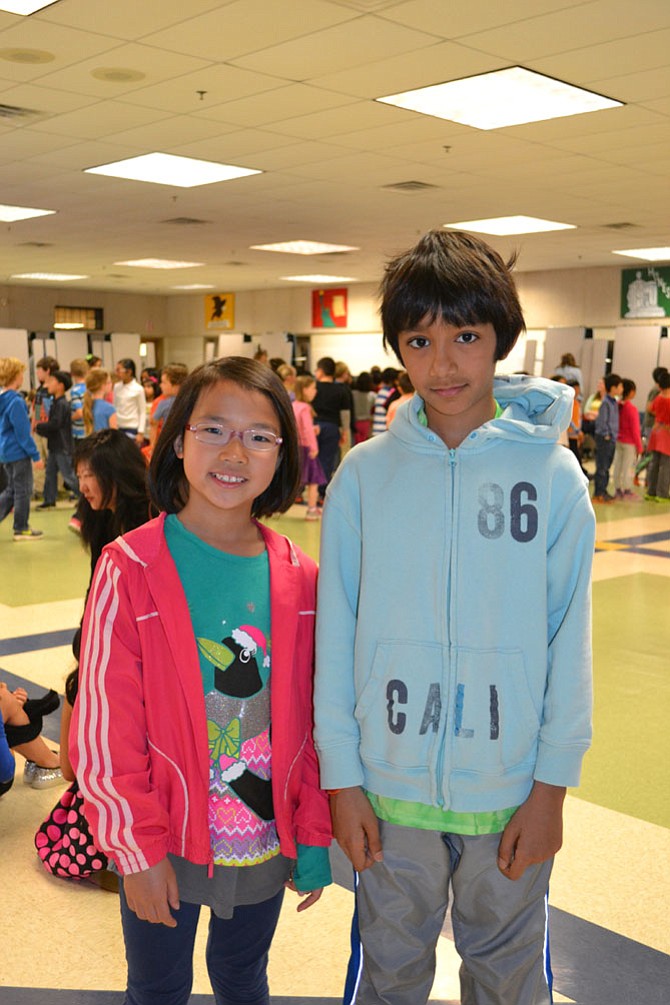 Third graders Mia Bao and Tejus Verma appreciate the importance of Earth Day. "Earth day is important to remind people why recycling is important," said Verma. "Recycling is important because without recycling the earth would eventually become so trashed that it would die out."

Stories this photo appears in:

Students recognize Earth Day with performance, art, and fashion competition.
Earth Day at Spring Hill Elementary School is a big event. Students start well in advance planning and practicing performances, creating original artwork, or designing outfits made of recycled materials.