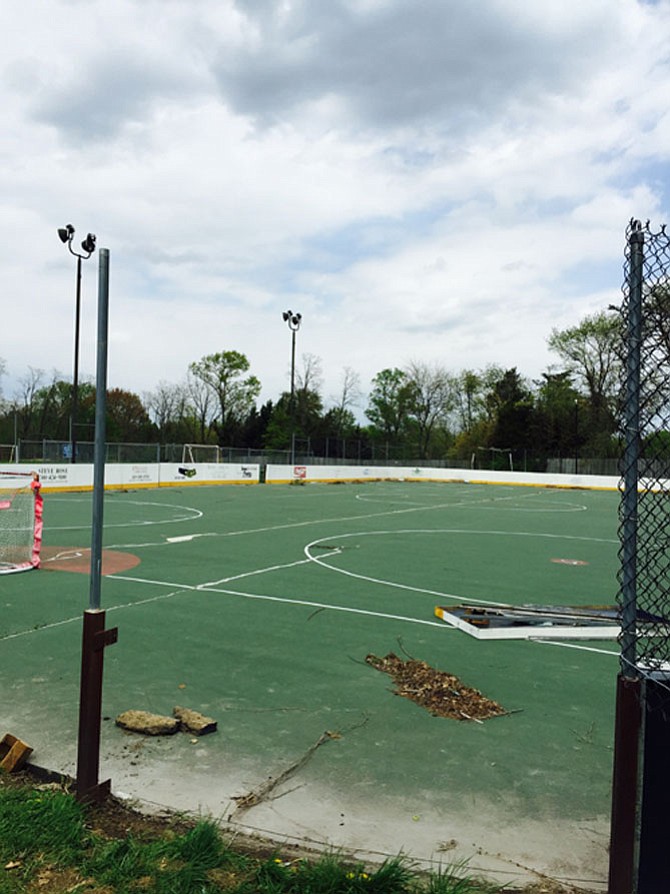 After many delays, renovation began last week on the abandoned roller hockey rink at Potomac Community Center, which will soon serve athletes with disabilities. The rink could also benefit Wounded Warriors, an organization supporting disabled veterans in partnership with Walter Reed National Medical Center and Disabled Sports USA, as well as other programs in the county that serve those with disabilities.

Stories this photo appears in:

Pam Yerg, who works with children with disabilities in sports, began looking at the dormant roller hockey rink at the Potomac Community Center with vision in 2012. The long process of working with the county Department of Recreation and involving nearby neighbors started then.