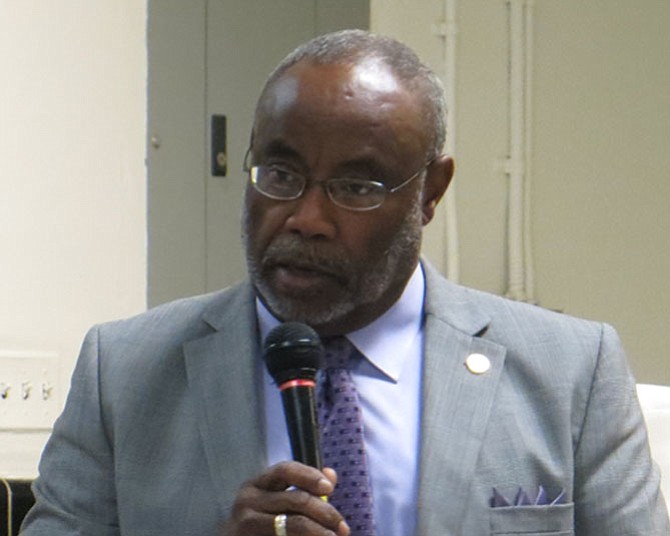 Incumbent Mayor William EuilleMayor William Euille during the Democratic primary.

Stories this photo appears in:
Democratic candidate Allison Silberberg faces write-in challenge from Mayor William Euille.
Once a month, Vice Mayor Allison Silberberg hosts a coffee meetup where she talks informally with any members of the public who arrive.
First debate in race for mayor focuses on failing infrastructure.
Differences between incumbent Mayor William Euille, current Vice Mayor Allison Silberberg, and former Mayor Kerry Donley emerged during a debate as the three took turns directing blame for Alexandria's current problems on each of the other two during the first mayoral debate. The debate, held in Douglas MacArthur Elementary School on April 23, primarily focused around issues of parking and city infrastructure.The shifting blame became most apparent during the candidates' discussions on BRAC-133.