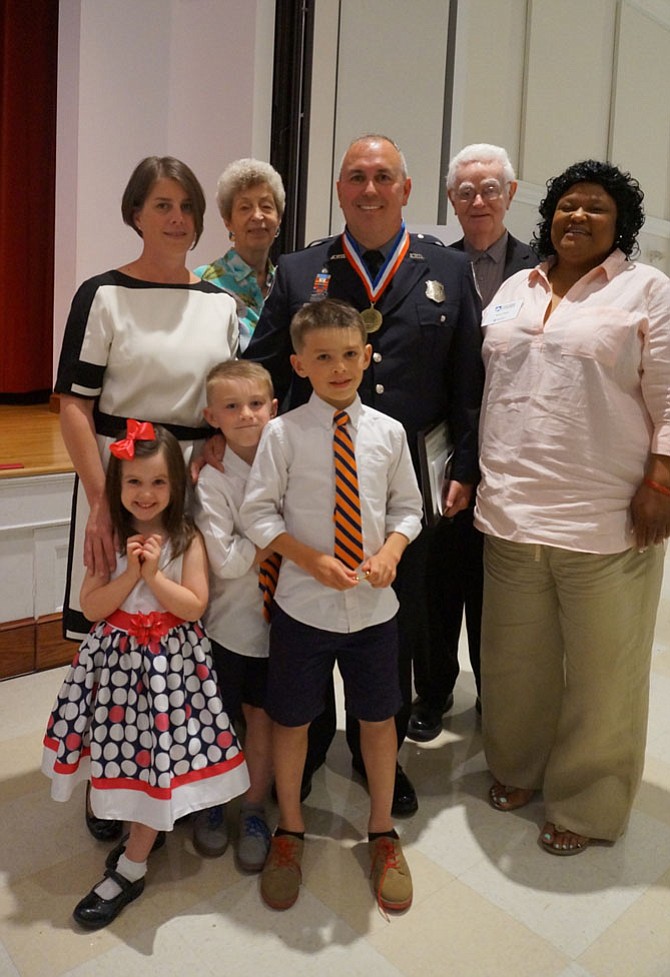 Police officer Michael Nugent, center, was honored with a Gold Medal for his heroics in the line of duty. With him are his wife Courtney, children Jack, 8, Conor, 6, and Emily, 4, and parents Mary Jane and Hugh Nugent. At right is Mamie Doyle, a bystander who assisted Nugent in the rescue of a potential suicide victim in February 2014.
Stories this photo appears in:

The Alexandria Chamber of Commerce honored 16 public safety personnel for exceptional performance in the line of duty at the 29th annual Valor Awards.