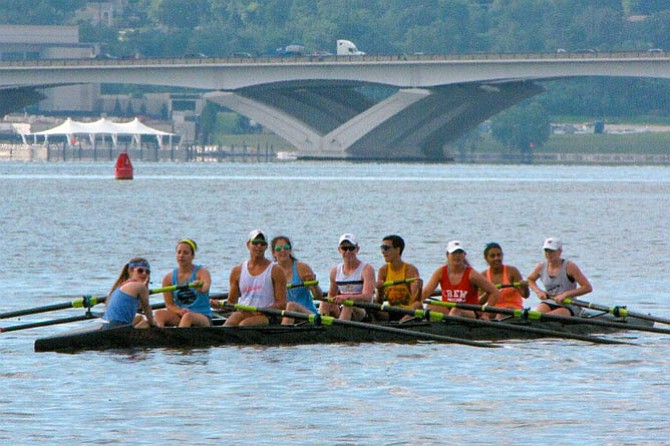 The summer crew student team of all-stars took on the coaches with a strong sprint at the end that brought them within 3 seconds of the coaches. Rowers include Elizabeth Roda (coxswain), Maeve Bradley, Carter Weitekamp, Hannah Posson, Preston Tracy, Stefanos Psaltis-Ivanis, Reed Kenney, Anissa Ashraf, and Caroline Hill.
Stories this photo appears in:

Rowing competition brings hundreds to the waterfront.
The Old Town waterfront came alive with hard-fought competition on Saturday morning, Aug. 1, as the Alexandria summer rowers competed in the Blue Plains Sprints, the annual end-of-season competition.