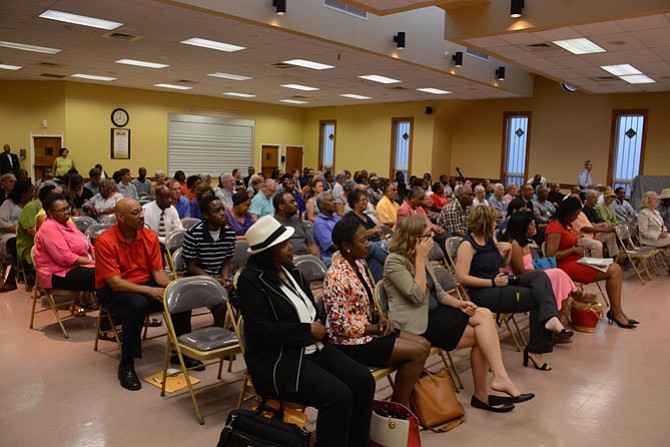 Many members of the community came out to a restoration of rights update from Secretary of the Commonwealth Levar Stoney at Bethlehem Baptist Church in the Gum Springs area of Alexandria.
Stories this photo appears in:

Secretary of the Commonwealth visits Bethlehem Baptist Church.
Fifteen years ago, a local man made a mistake. He was working in the automotive industry and accepted a gift of socks, ties, suits and gloves. The merchandise turned out to be stolen and valued at over $200, the minimum for a felony charge in the Commonwealth of Virginia.