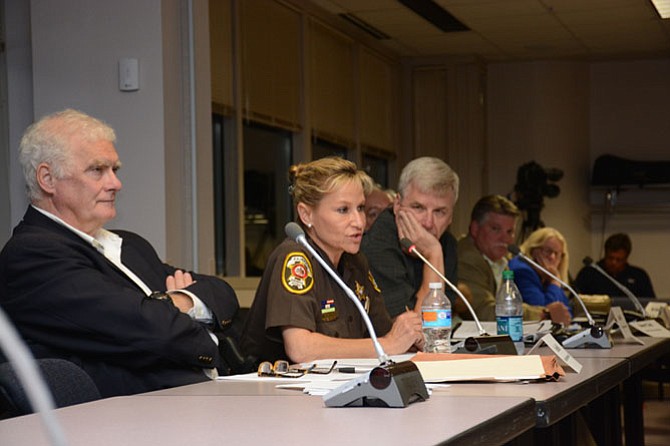 Fairfax County Sheriff Stacey Kincaid (center) attended the Aug. 17 Ad Hoc police policies review commission and joined the conversation regarding mental health and Crisis Intervention Team training.

Stories this photo appears in:
About half of the inmates in the Fairfax County Jail have a mental health illness or substance abuse disorders. The Mental Health and Crisis Intervention Team subcommittee of the Fairfax County Ad Hoc Police Practices Review Commission included this information from County Sheriff Stacey Kincaid in the introduction to its list of policy change recommendations to the full commission on Aug. 17.