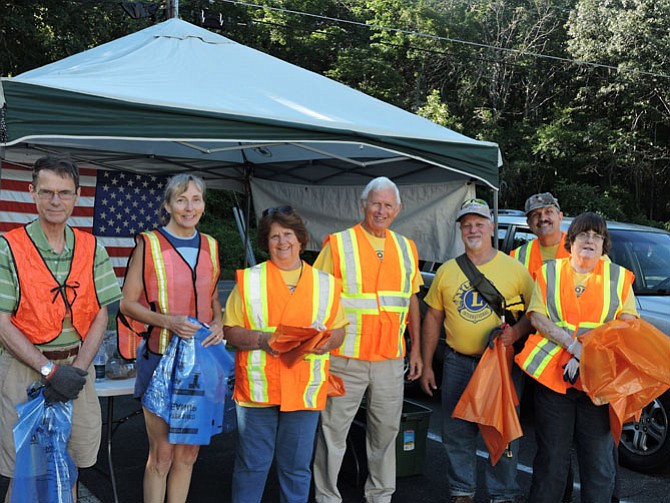 From left, Dan Fransell, Helen Fransell, Reba Morse, Foster Morse, Paul Tompkins and Kris Tompkins were among volunteers who helped collect litter from Old Colchester Road.
Stories this photo appears in:
Ten volunteers offered up their Saturday morning to clean up Old Colchester Road in Lorton. The team, which included members of the Mason Neck Lions Club and Civic Association, Del. Dave Albo (R-42) and his son, collected 14 bags of litter, a tire and other assorted trash, according to environmentalist Joe Chudzik of Mason Neck.