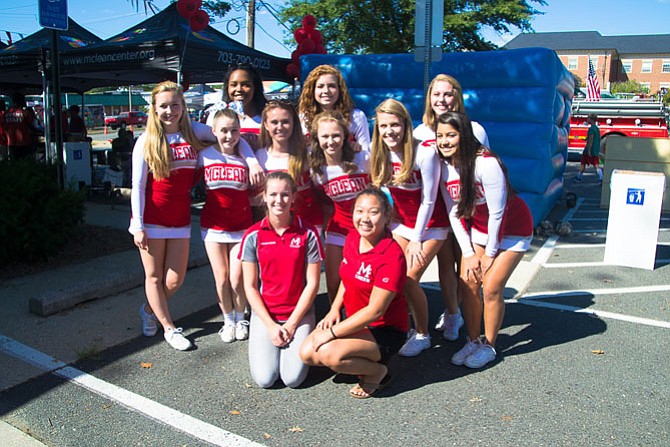 McLean High School's cheer team participated in the fun and performed stunts, spreading publicity for both "Wheels to Africa" as well as their own cheer team.

Stories this photo appears in:

Old Firehouse Teen Center's annual event features Bands for Bikes.
This past Saturday, Langley High School students Jack Lichtenstein and Morgan Poirier hosted the second annual Bands for Bikes benefit at the Old Firehouse Teen Center's Annual Block Party from 4-8 p.m.