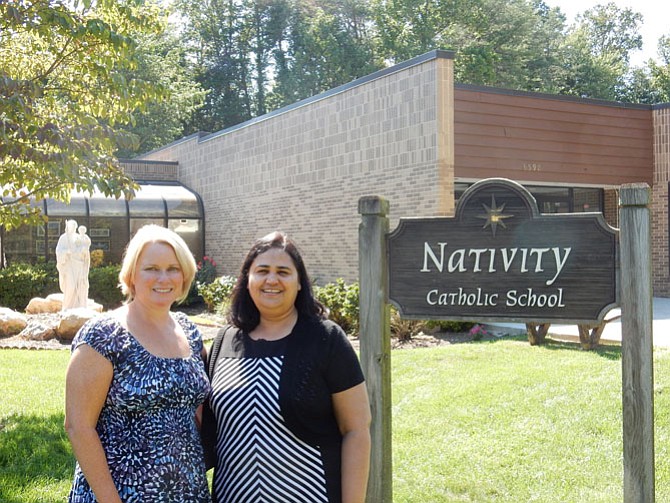 Maria Kelly, principal, and Annie Fernandez, assistant principal, in front of the entrance at Nativity Catholic School. They hope that their technology programs will help the students become "active problem solving learners."

Stories this photo appears in:

Nativity Catholic School focuses on advanced technology and innovation.
Located just off Old Keene Mill Road, Nativity Catholic School has been recognized as the Blue Ribbon School of Excellence since 2008.